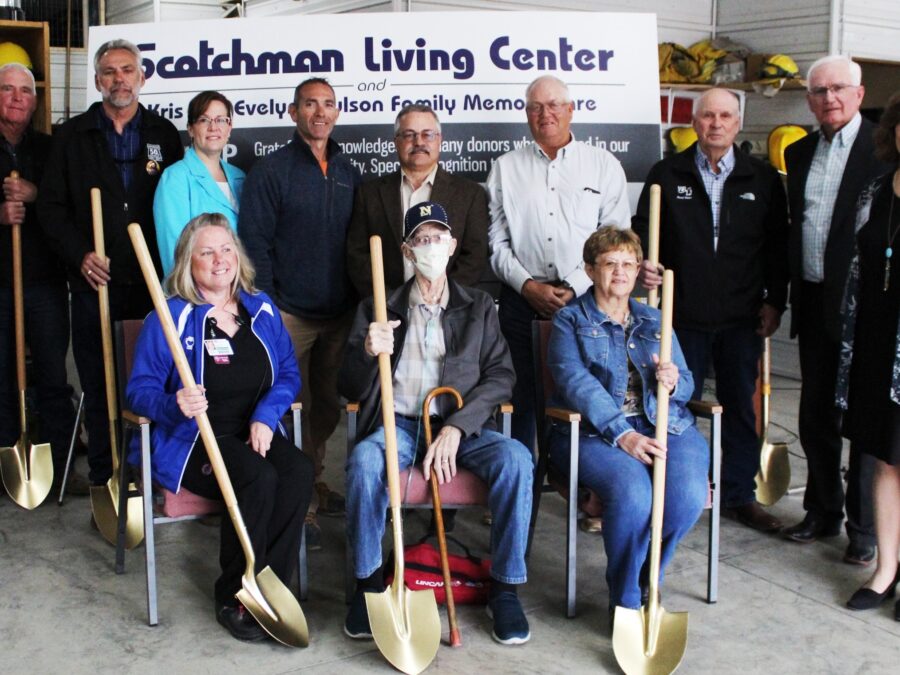 Serving an increased demand for elder care
A 12-Bed Expansion
Philip Health Services, Inc., is in the final stages of  construction on an addition to the Philip Nursing Home. The 12-bed expansion, which PHSI applied for and was approved by the South Dakota Department of Health in 2017, includes 13,500 square feet of new construction. The majority of the new facility will extend east of the current building, which was constructed in 1968.
Don Burns, President of the PHSI Board, said the need to upgrade the existing 50-year-old nursing home is well documented. "While our community boundaries continue to expand, we have an increased demand for elder care. This project will allow us to increase care that will include memory care and restorative therapy. Our goal is to allow those who have spent their lives here to remain here, close to family and friends during the later years of life." In addition to the new construction, over 10,000 square feet of existing space will be renovated to improve the living, dining, and social spaces for the residents.
For more information, please contact the Capital Campaign Office at (605) 859-2342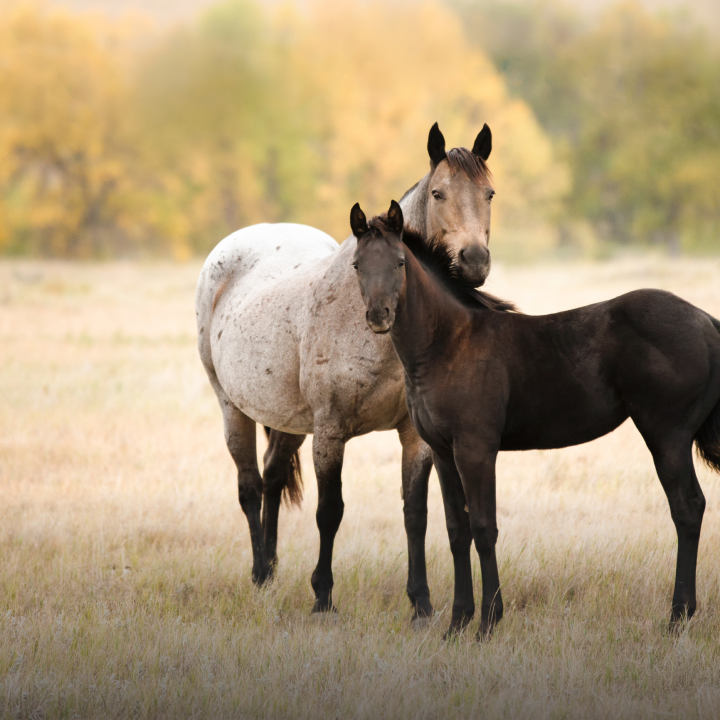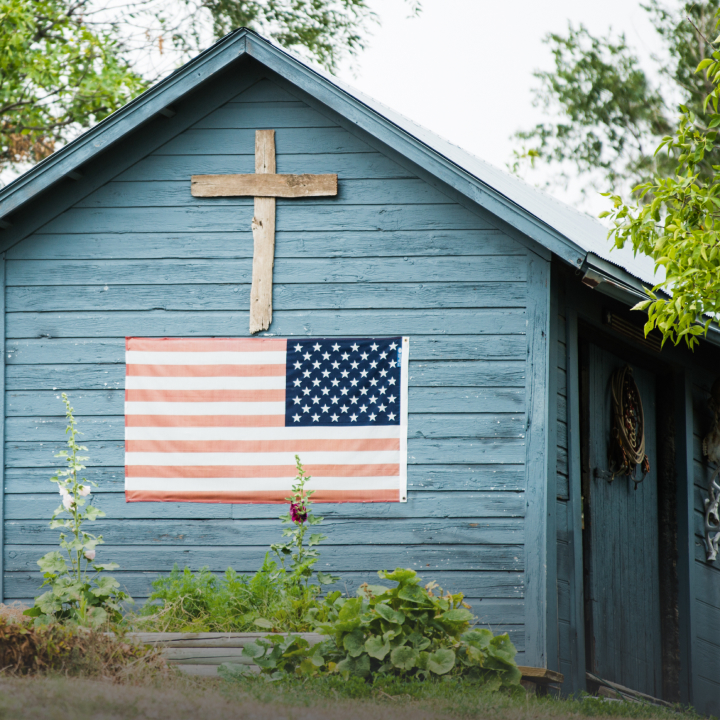 Appealing to the community for support
The next steps for PHSI include securing financing for the project with the Rural Development programs of the U.S. Department of Agriculture and other community development organizations. PHSI is also conducting a capital campaign to appeal to the community for support of the project. Burns added, "Public support is necessary for this project to move forward." For more information, please contact the Capital Campaign Office at (605) 859-2340.
Frequently Asked Questions
With something as complicated as a health care facility, there is always something that needs
fixed or replaced. In addition to the construction, expansion and renovation, this project will allow
us to replace the existing fire and security systems throughout the buildings. We will also be
installing a new nurse-call system for better communication between patients, residents and staff.
We are evaluating a few other needs that could be addressed while we are in construction mode,
such as heating and cooling improvements. As you can imagine, most decisions are dollar-driven.
The application process for funding the new construction, renovation and upgrades is underway.
Fortunately, this project can qualify for favorable financing through USDA Rural Development
programs. The campaign will help us bridge the gap between what is available through USDA
and what we need to complete the project.
Most people are aware of the financial challenges facing the hospital in recent years. The good
news is that the Board of Directors and current administration have been able to work through
major issues while putting a comprehensive strategy in place. These efforts have stabilized the
finances and allowed administration to enhance revenue while lowering expenses. Being able to
provide new and renovated space and strengthen operations in the nursing home will be of great
value. The outcome will also foster a vastly improved lifestyle and allow an even greater quality of
care for our residents.
Nursing home room rates offered to Medicaid and private-pay residents have always been based
on the cost of operating the facility. Following standard accounting practices, capital investment
in this project will require a modest increase in the rate of about $16 per day. We feel this cost is
reasonable in order to provide much-needed improvements and upgrades to the facility that will
greatly benefit our residents and their families.
This issue received a great deal of attention during our feasibility and planning sessions early on in the process. Both communities are fortunate to have long-term care facilities. The new facility will be crucial in addressing the senior care needs of the surrounding area, which are expected to increase in the near future. There is enough demand for senior care that Philip and Kadoka can both serve the needs of our region. Together we cover a large service area in west central South
Dakota, particularly caring for people who do not have access to a nursing home in their local community.
Multiple factors support the decision to award 12 beds to the Philip Nursing Home. Among the
most important are the demographics of our service area and the increased need for long-term
care. Our nursing home has been designated an "access critical" facility, meaning that it is vital to
the people in our service area that we continue to stay in operation, and accommodate more
people. In addition, the nursing home is an important companion to the hospital. Patients
completing a hospital stay often need placement in a long-term care facility, while long-term care
residents often need acute medical care. The additional nursing home beds will better support the community's need for senior care, and improve hospital operations by allowing patients greater
access to these beds.
From the beginning, the intent was to work with construction and design people that were not only
recognized for their proficiencies, but also had a history of working with health care facilities. There
was also a wish to work with those who had an awareness of the Philip area and surrounding
counties. Once the decision was made to work with the USDA for financing, additional guidelines
and requirements came into play. The Board of Directors and Administration are confident that the
team of architects, contractors and managers they have assembled are exceptional and up to the
task, and are designing a facility that will meet our area's senior care needs for years to come.
Staffing is an on-going challenge. We believe, however, the vast improvement in the work and living environment will make it easier to recruit and retain employees. We believe that with the more efficient layout of the new facility, staff will spend less time going back and forth, less time waiting for equipment and facilities to become available, and more time with residents. Due to
these efficiencies, the new facility will allow us to take even better care of more residents with a
relatively minor increase in the number of staff members. We're also working on some solutions that will enhance our recruiting. We believe there is value in additional continuing education, training and staffing enhancements.
Thank You To Our Contributors
(as of May 1, 2021)
The Philip area community members are a key to the success of Philip Health Services.  Our sincere thanks to all individuals and businesses for their support of the Philip Health Services Nursing Home Project.  Because of you, contributions and pledges have totaled $2,879,814.20!
We would like to thank and acknowledge those who helped make the addition to the Scotchman Living Center possible.
A&B Welding
George & Kay Ainslie Family
Mike & Hallie Albrecht
Anonymous Contribution (16)
Marjorie Anderson Memorial
Becca Apland*
Richard Artichoker*
Wanda Artz
Morgan Austin*
Bad River Law
Badua Family
Barr's Signs
Eleanor K. Berkimer*
Kenneth & Doris Berry
BHACF, Tucker Designated Fund
BHACF, Wayne & Gwynn Hansen Fund
Kory & Robin Bierle*
Christopher Bigge
Kelly Blair
Lane Blasius*
JoAnn Bork Memorial
Scott & Becky Brech
Darral Brooks
Marilyn Brooks Memorial
John Brucklacher Memorial
Al & Lenore Brucklacher Memorial
Neal & Annie Brunskill
Kent & Denise Buchholz*
Mark & Lori Buchholz Family
David & Mary Burnett
Don & Kerry Burns*
Kevin & Tamara Burke
David & Mary Burnett
Don & Kerry Burns
Don & Shirley Burns Memorial
David & Michelle Butler*
Brett Carley*
Jerry, Audrey & Don Carley
Phil & Karen Carley
Lori Carlson
Matthew Carriker
Casey Peterson & Associates
Ryan Cathcart*
Terrie Cerney
Chamberlin Architects
CHS Midwest Cooperatives
Ernest "Mike" Clements
Marvin & Phyllis Coleman
Brittanie Cox*
Buddy Coyle
Rocky & Chris Coyle*
Mark & Denise Coyle & Family*
Grady & Bernice Crew
Mary Crimmins*
Dakota Country Pharmacy
Mickey Daly
Gene & Doris Daniel
LeRoy & Twila Dean
Haley Degreef*
Harold Delbridge
Byron & Cherry Denke
Gene & Theresa Deuchar
David & Cheryl Dick
Nicole & Paul Dickinson
Ron & Rita Dietrich
Stacy & Gary Dole
Thomas & Megan Doolittle*
Rick & Marlis Doud
Drury Construction/Reed N. Drury
Bonnie Ehlers*
Mary Eidi Memorial
Charles & Nancy Ekstrum
Becky Evans*
Kent & Nina Fairchild
Floren & Debbie Falzone
Leroy & June Fedderson*
Carmen Fees*
Cheryl Ferguson*
Shad & Jenna Finn
Tom & Cynthia Finn
First National Bank of Philip
Jake & Aaron Fitzgerald
Ann & Tom Foley
Brooke Formanek
Rebecca Formanek-Neville*
Lloyd & Marianne Frein
Bob & Shandon Fugate & Family*
Harley & Kathryn Furrey
Larry & Charlotte Gabriel*
Katrina Gartner*
Marty & Debbie Gartner
Mary Gibson
Ray & Karen Gibson
Joe & Kathy Gittings
Leo Gittings & Sandra O'Connor
Golden West Telecommunications
Brian & Beth Gordon*
Myrna Gottsleben
Willian & Jane Gottsleben
Wesley Grand
Jack & Arlyce Griesel
Grossenburg Implement
Pat & Mary Lou Guptill
Tate & Marla Guptill*
Haakon Co. Abstract
Patricia Hallebach
Frank & Shirley Halligan
Jason & Vonda Hamill
Joan Hamill
Dave & Laura Hand
Mark & Patricia Hanrahan
Frank Hansen & Kathryn Knowles
Gloria Hansen
M.R. & Barbara Hansen
Robert & LaVonne Hansen
Brian & Heahter Hanson
Karen Hanson
Sherry Hanson*
Ashley Harrison*
Christy Harry*
John Hart
Karen Hart
Bob & Judy Harvey
Timothy Hasselman
Brad & Tanya Haynes*
Don & Jolene Haynes
Brad & Jackie Heltzel
John & Carol Hetzel
Thelma Heltzel
Terry & Jennifer Henrie*
Jan Hewitt Agency
Richard Hockett*
Carol Hodge
Dr. David & Terry Holman*
Ashley Holzwarth*
Diane Huber*
Angelica Hurtado*
Tom & Karen Husband
Doug & June Huston
Ruby Huston
Samantha Huston*
Stephanie Iwan*
Eyvonne Johnson
Randy & Marsha Johnson*
Jeff & Jen Jones
Morris & Barbara Jones
Ralph & Maxine Jones
John & Shirley Kangas
Marion Kelly Memorial
Julianne Kemnitz
Ralph Kemnitz
Scott & Beth Kennedy
Kennedy Implement / B&B Sales
Lyle & Phyllis Kenzy
Loren & Rose Kiel
Somer Kierzek*
King Ranch
Stasha Kirk*
Boyd Kitterman Estate
Clayton & Charlene Kjerstad Family
Dillon & Courtney Kjerstad
Dr. Coenraad & Trudie Klopper*
Barry & Edna Knutson*
John & Arnis Knutson
Al & Kim Kochersberger
Edward Kodet Family
Rene Konst
Denise Kovach*
Harvey Krautschun
Bruce & Linda Kroetch
Chuck & Kay Kroetch
Eleanor Kroetch
Emily Kroetch
Jerry & Karen Kroetch Foundation
Joshua & Gabriela Kroetch
Ralph & Carol Kroetch
Steven Kroetch Memorial
Sierra & BexLee Krogstad*
Brad & Carrie Kuchenbecker*
Nicky Kuske*
Marie Lamm Memorial
Tiffany Lamont*
Ron & Trisha Larson
Luke Lazaga*
Jenny Leibel*
Michael & Dana Luedeman*
Dustin & Carrie Lurz
Randy Martin
Frank Mason
Marion & Darlene Matt
Robin & Gayle Matz
Colton Mayer*
Bev McDaniel
Caleb McDaniel
Robert McDaniel
Larry & Julie McLaughlin*
Michelle Meinzer*
Brit & Ashlee Miller
Roy Miller
Julien Minard
Tyrel & Tara Mitchell*
Tyrone & Elvera Moos
Marcy Morrison
Moses Building Center
James & Deborah Nelson
Martin & Vera Nelson
Ernie & Laurel Nemec
Erv & DeMaris Nesheim
Bob Neville Memorial
Jerry & Joy Neville
Joy Neville Memorial
Kenny Neville Memorial
Donna Newman
Paul Newman
Brett L. Nieman & Family*
Glenn & Rita O'Connell*
Trace & Jennifer O'Connell
Todd & Laura O'Connell
Jim & Vonnie O'Dea
Mike & Krista O'Dea*
Gaye Odom
Gaye Odom Memorial
Don & Donna Olivier
Rusty Olney*
James Osburn
Pamela Paff
Monte & Maureen Palecek
Rick & Margaret Palecek
Bart & Janice Parsons
Beth Parsons
Bill & Connie Parsons
Dean Parsons Memorial
Glenn & Dianne Parsons
Wade & Marcy Parsons
Patrick Paulsen*
Norm & Kay Payne Family
Alvin & Ruby Pearson
Cheryl Pearson*
Les & Joann Pearson
Neal & Vickie Petersen
Darrel Peterson Memorial
Dale & Nancy Peterson
Dustin & Carmen Peterson
Anita Peterson Family
Gary & Linda Petras
Candice Pettigrew*
Kevin & Cindy Pfeifle*
Philip High School Class of 1961
Philip Motor Inc
Philip Pioneer Review
Dan & Gayla Piroutek
Roger & Lois Porch*
Rose Potter*
Prokop Ranch
Debra Prouty
Joe Prouty Memorial
Alex Radway
Cain Radway
Glen & Jackie Radway
Mark & Judith Radway
Midlred Radway Memorial
Todd Radway
Chuck & Bea Ramsey Memorial
Sandra Rathbun
Don & Tami Ravellette
Matt & Micky Reedy
Gerry & Barb Rislov
Rocking R Ranch
Thomas Rodrigues
Duane & Lola Roesth
Jerry & Lue Roseth
Thor & Jackie Roseth
Slade & Britni Ross
Hazel Rowcliffe
John & Lorina Rowe
Lloyd Royer Memorial
Rush Funeral Home
Ronnie & Emmily Sammons
Sandal Family
Connie & Clyde Schlim
Cassidy Schnabel
Sasha Schnee
Wade Schofield
Lisa & Jason Schofield
Lee & Jean Schoniger Memorial
Dave & Jennifer Schriever
Jeremy & Holly Schultes*
Karl & Val Schulz
Lydia M. Schulz*
RoseAnn M. Schulz*
Scotchman Industries
Lori Seager*
SDCF Jerry & Karen Kroetch Family Foundation
Rachel Shull-Eisenbraun*
Herb & Hazel Sieler
Bill & Pennie Slovek
Betty & Jim Smith
Brock & Brittany Smith
Deb Smith*
Kieth & Deb Smith
Linda & Larry Smith
Ray & Donna Smith*
Jacci Spry*
Bill & Penny Stahl
Paul & Dorothy Stahl Memorial
Thad & Penny Stout
Nancy Stovall
Brant & Lee Sundall*
Heidi & Dion Tennyson*
Travis & Dani Terkildsen
Michael Theye*
Ashley Thieman*
Crystal Thorson
Lacey Thorson*
Jan Tolton*
Robert Totton
Robert Totton Estate
Todd & Samra Trask
Constance Tucker
Robert & Monna Van Lint
Ryan Van Tassel
Charles & Janet Vandermay
Kyle & Maria Venard*
Angela Vera*
Michael & Doreen Vetter
Boyd & Jeanie Waara
Wall Drug Store
Craig Weber
Barbara & Terry Wentz
Brad & Karine West
Branden & Tayta West
Doug & JoAnn West
Mike West
Michael & Marcia West
Pat &  Cassy West
Zach & Amber West
West Central Electric
West River/Lyman-Jones Rural Water Systems
Justin & Joyce Wheeler
Roger, Val & Erica Williams
Milo Zeeb
* Denotes Philip Health Services employee or Board of Directors