Address
503 West Pine Street
PO Box 790
Philip, SD 57567
Call Us
(605) 859-2566 or (605) 859-2511, ext 1
Hours
Monday
8:00am - 5:00pm (Closed Noon to 12:45pm)
Tuesday
8:00am - 5:00pm (Closed Noon to 12:45pm)
Wednesday
8:00am - 5:00pm (Closed Noon to 12:45pm)
Thursday
8:00am - 5:00pm (Closed Noon to 12:45pm)
Friday
8:00am - 5:00pm (Closed Noon to 12:45pm)
Saturday
8:00am - Noon
Sunday
CLOSED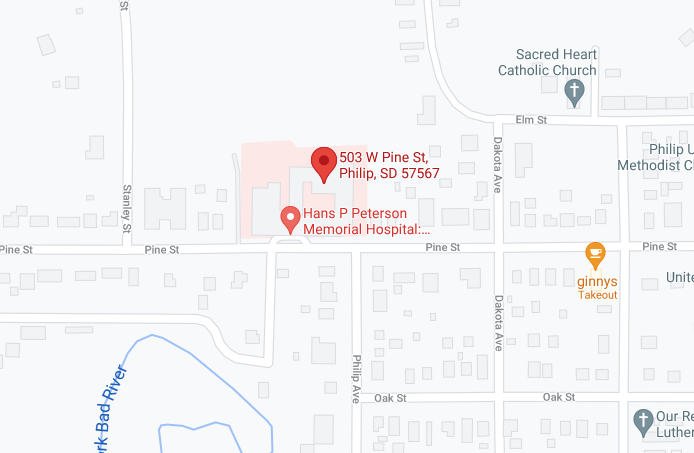 About the Philip Clinic
The Philip Clinic, also known as the R.J. Talty Medical Center, was named for a benefactor who left virtually his entire estate to Philip Health Services. The Philip Clinic is a Medicare certified rural health clinic. Primary family medical care is provided by our medical staff of physicians and mid-level providers.
On-site Lab and Medical Imaging
Comprehensive medical care is now a reality with our on-site lab, medical imaging department, and a roster of regularly visiting medical specialists.
Pediatrics, prenatal care, minor surgery, CT scans and more are now available without having to leave town!